Josefin Lindebrink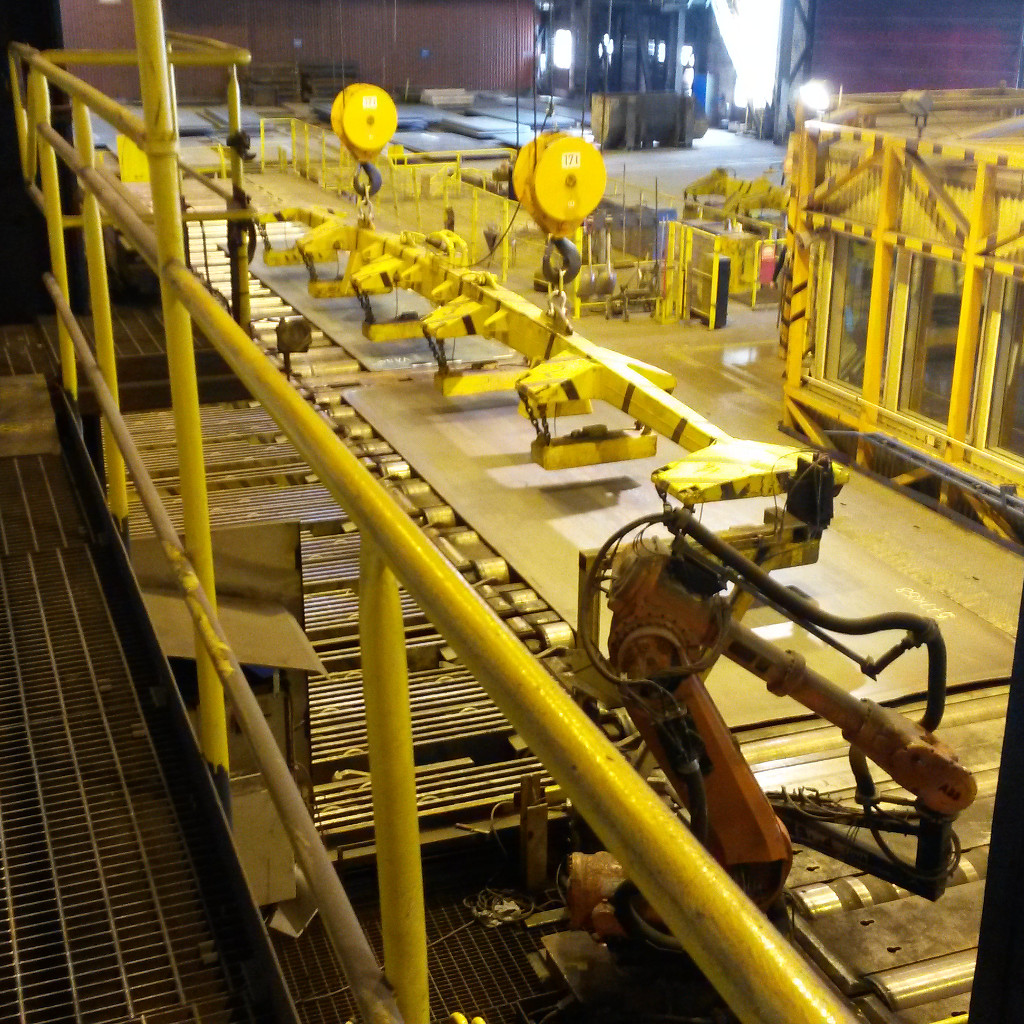 Steelworks
Installation / Binaural and multi-channel field recordings.
In April 2014, Lindebrink was allowed access to one of Sweden's largest steel-manufacturing factories. The factory operates 24 hours a day and employs over 2000 people. Several elements of production are gathered in a single, vast space, extending as far as the eye can see. Large steel plates travel from one station to the next, each responsible for a part of the process. Some of these processes give rise to deafening sound levels, and communication is only possible within monitoring stations where workers spend the majority of their time.
Steelworks was recorded during one of the factory's breakdowns (translated from the Swedish term haveri). Despite the dramatic term, these breakdowns occur frequently. Because it is a production line, one malfunctioning station results in most major processes being temporarily shut down. Only a few functions persevere, such as cutting plate edges and transporting plates by magnetic carriers from one line to another. This breakdown allowed the capture of both nearby, physical sounds and softer sounds emanating across large distances.
Josefin Lindebrink is a sound artist, acoustician, and independent researcher primarily focused on perceptual studies of acoustic environments. Through acoustic modelling (auralization), spatialized sound composition, and field recording, her work explores the connections between auditory sensation and the experience of space. Her work has been presented at the CMRC 35th Anniversary, Athens; Uferstudios, Berlin; MMHL Artefact, Leuven; Fylkingen, Stockholm; Acentech, Boston, US and Laboratorio Sensorial, Guadalajara.